SOCIAL JUSTICE TOOLKITS
Race, Class, and Social Justice
Race, Class, and Social Justice is a signature AJC Center course offered to Wake Forest University undergraduates by Professor Harris-Perry. The course asks: What is social justice? How are identities, experiences, and structures of race, ethnicity, and class intertwined with social justice in the American context? Why does social justice matter? How can individuals and communities pursue socially justice outcomes? See the Fall 2018 Syllabus
Together, students closely read a number of texts to explore responses to these broad questions. Assigned readings are drawn from a wide variety of disciplines and contemporary popular writings. In addition to traditional classroom practices of lecture, discussion, and writing, this course moves decidedly beyond the classroom by requiring students to engage in a number of social justice activities on campus and in the Winston-Salem community. Students are expected bring enthusiastic participation to these experiences and to reflect critically on their experiences in written work.
To fulfill the final assignment for this course, students created a toolkit for social justice. Each student- or team of students- identified an unique area on which to focus and created powerful, actionable guides, which are available below.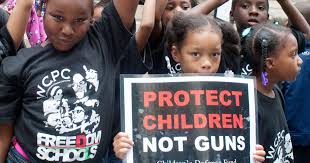 Children and Gun Violence
ELI RICE, WFU Class of 2019
From Eli's Toolkit: "We must meet people where they are. In an ideal world we would use restorative justice to solve all crimes but we must make sure the individual goes through the process in an appropriate and compassionate manner. We must have the individual understand that they are accountably for their actions Restorative justice can be a great tool for change but it has to be done in a diligent manner. READ FULL TOOLKIT HERE
AMY SINNENBERG, WFU CLASS OF TKTK
From Amy's toolkit: Piedmont triad which has welcomed refugees for over thirty years. It has the largest population of refugees in North Carolina, and one of the largest in the country. Not only is it problematic with the resources we have as a nation (and values we once held) to turn away thousands that are fleeing oppression, but when they come, they are often met with contempt and dissociation. READ FULL TOOLKIT HERE
From Olivia's toolkit: "Investors and middle-class patrons are the direct hands behind the neighborhood's transformation into a popular destination, while residents are not allowed into art galleries and are taking on jobs to clean up the streets Although a positive argument could be made for artist and minority led (LGBTQ+, for instance) gentrification, this is the case for only a select few neighborhoods. For the most part, the practice is driven by a select population that does not empathize with the economic and social future of the neighborhood and its residents." READ FULL TOOLKIT HERE
Brianna JEnkins, WFU CLass of 2020, CALEB WOODY, WFU Class of 2020
Caleb and Brianna (aka Breezy) tackle environmental racism and the tools for addressing it in this lively podcast.
From the Podcast
"Is environmental racism when a hurricane is racist?"
"No, of course not. It is much more complicated than that."
Listen to the full podcast here.
Find a link to additional resources here.
Toolkit for Addressing Racial Inequality
From Cameron's Toolkit: "Intellectual empathy, as described by Maureen Linker in her book, as "knowing about ourselves and knowing as much as much as we can about other people's circumstances, particularly people whose circumstances are different from our own." (Linker, pg 13).This is key in social justice as it helps those who are privileged recognize and learn about their privileges, and also see the disadvantages the disenfranchised face everyday. Through intellectual empathy this can allow us to be able to clearly recognize injustices perceived in society by all demographics, and also move away from misguided and often bigoted ideologies. Read full toolkit here.
Wrongful Convictions of Black Men
KYLE ADAMS, WFU
From Kyle's toolkit: "This paper sets out to evaluate the concept of social justice in the specific context of black males' wrongful incarcerations in the American judicial system. The paper then suggests three specific tools that will help attain social justice in the case of wrongful convictions and incarcerations. Finally, additional resources in the form of books, websites, and physical entities are provided for more information on the topic of wrongful conviction and incarceration?. Read full toolkit here.
Race and Infant Mortality
Fadima Konate & Bria Johnson
From Fadima and Bria's Toolkit: "Over the past couple of decades, the overall infant mortality rate (IMR) in the United States has experienced a gradual decrease (National Vital Statistics). Nevertheless, a racial disparity between non-Hispanic black mothers and non- Hispanic whites continues to persist and even widen. Despite the countless amount of research dedicated to this field of study, there still lacks a concrete answer as to how to close the racialized gap in infant mortality rates." Listen to Podcast here. See supporting materials for Toolkit here.
Michael Angeloni, WFU
From Michael's Toolkit: "The landmark 1965 Voting Rights Act ensured the right to vote for all voting age Americans, and established provisions to defend the vote. In his book Give Us The Ballot, voting rights expert Ari Berman calls the Voting Rights Act one of the "most transformational laws ever passed by Congress," mostly through the provisions of Sections 4 and 5 that created strict electoral guidelines for states with histories of voter suppression based on race (Berman, 36). However, just like any initiative that establishes justice or promotes the rights of certain individuals, the years since the Voting Rights Act was enacted have been marked by a well-funded, unwavering opposition trying their best to reverse the effects of the Act." Read full toolkit here.
Hungry and Deserted:
Social Justice and the Winston-Salem Food Desert

From Jackson's Toolkit Outside the gates of small, liberal arts school Wake Forest University, the world of hunger surrounds the campus and most students will never be exposed to it. There are many neighborhoods that surround the Wake Forest campus known as Food Deserts, which the USDA defines as, "parts of the country vapid of fresh fruit, vegetables, and other healthful whole foods, usually found in impoverished areas," . Read the full toolkit here.